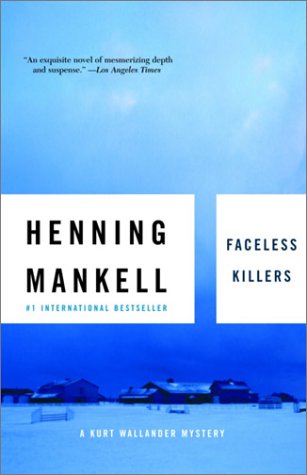 Summary:
In a remote Swedish farmhouse, an elderly farmer has been bludgeoned to death, his wife left to die with a noose around her neck. Before the old woman dies, she utters the word foreign, which may be the only real clue the police have to go on. And they need to work fast. The press has reported the dying word, and white supremacists have threatened a nearby refugee camp, vowing to take justice into their own hands. Recently divorced, overweight, drinking too much and not sleeping enough, and maybe failing for the beautiful but married prosecutor Anette Brolin, Police Inspector Kurt Wallander doggedly leads the investigation into a crime for which there seems to be no reason, or certainly not one Wallander is sure he wants to know.
Original Swedish Title: Mördare utan ansikte
Translated from the Swedish by Steven Murray.
Reviews of Faceless Killers:
Faceless Killers Awards and Nominations:
Winner of the 1992 Glasnyckeln (Glass Key) Award by members of Skandinaviska Kriminalsällskapet (Crime Writers of Scandinavia). This was the first novel to be given this award.
Other interesting links: