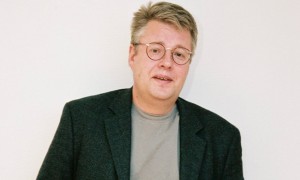 There have been a couple interesting developments in the Stieg Larsson story since I last posted. Most noteworthy is the announcement by Amazon.com that Larsson is the first author to sell over a million digital copies on the Kindle. Amazon have created a new Kindle Million Club and Larsson is the first (and currently the only) member.
Back in May, the New York Times ran a lengthy article on Stieg Larsson by Charles McGrath which is very worth reading. It's called The Afterlife of Stieg Larsson.
Sarah Weinman recently wrote an excellent article for The Daily Beast which looks at the influence of Maj Sjöwall and Per Wahlöö on Stieg Larsson.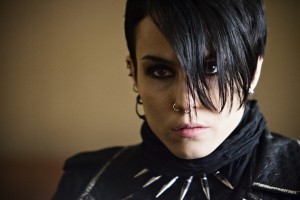 I would like to give the Swedish film version of The Girl With The Dragon Tattoo a most enthusiastic endorsement. If you have not yet seen it, it has recently been released on DVD and is also available for download in standard and HD versions from various online vendors, including the iTunes store. Here in the U.S., the second film in the series, The Girl Who Played With Fire, is currently in theaters.
I was recently in a bookstore in Montana and noticed a photo of Noomi Rapace in character with a big question mark drawn over her head. I take it not everyone thought her ideal for the role. I couldn't disagree more. There is increasing buzz about the American film version in development by Sony Pictures. Producer Scott Rudin and Director David Fincher have apparently been busy casting the likes of Daniel Craig to play Mikael Blomkvist and Robin Wright as Erika Berger. Entertainment Weekly today reports that Stellan Skarsgård is in negotiations to play the role of Martin Vanger. Still no word on who will get the role of Salander, but there are lots of names being discussed. Having enjoyed the books so much, I was apprehensive about any film version, and having been so pleased with the Niels Arden Oplev version, I'm still not convinced Hollywood is going to bring anything except more franchise power to the table. (Will there be a Salander action figure, I wonder?)
I am a bit disappointed that the commercial success of the Millennium Trilogy has not brought greater English-language readership to other great Scandinavian crime writers. There are many who deserve to be read. Amazon may have sold a million digital copies of Stieg Larsson, but they have only released three of Henning Mankell's Wallander series for the Kindle and I doubt seriously if the combined ebook sales of Mankell, Hakan Nesser, Asa Larsson and Helene Tursten would ever warrant inclusion in an Amazon sales club. It is most certainly not a reflection of the quality of these writers. If anything it shows how isolated and remarkable the Stieg Larsson phenomenon really is.